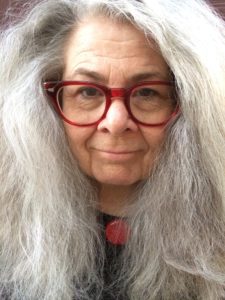 I graduated from college in 1974 with a BA in Art and a special concentration in printmaking. My teachers and mentors included Lilli Lonngren, Paul Polaro, Athos Zacharias, and Bennet Bean. In those years, I lived in New York and haunted SoHo on the weekends, wandering from gallery to gallery and spening countless hours at MOMA and the Whitney Museum staring at the works of modern masters.
I was deeply influenced by the structure and balance in the work of Jasper Johns, the bold design of Louise Nevelson, the humor of Jim Dine and Paul Klee, the rich and often luminescent color of Helen Frankenthaler, and the mastery of printmaker Gabor Peterdi.
Following art school and in search of a livelihood, I went to law school with the goal of developing expertise in Art Law. During my law school years, I gave time to Volunteer Lawyers for the Arts (VLA) authoring several articles and taking on the role of Associate Editor for VLA's journal "Art and the Law." In 1978, I became the Executive Director of Bay Area Lawyers for the Arts (now California Lawyers for the Arts) and left my beloved New York for an adventure on the "Left" Coast.
Fast forward to 1990, my daughter Rachel was born and I decided to teach myself quiltmaking because it offered the same large format potential I loved but without the messy and sometimes toxic materials of painting and printmaking. I could just fold up my current project and box it when the baby woke up from a nap. Quiltmaking remained a part-time hobby for all of the years of raising Rachel and building a career in the nonprofit sector/philanthropy.
I now spend every spare moment pushing against my art school training to integrate printmaking with textile art; striving to match my skills to my vision.